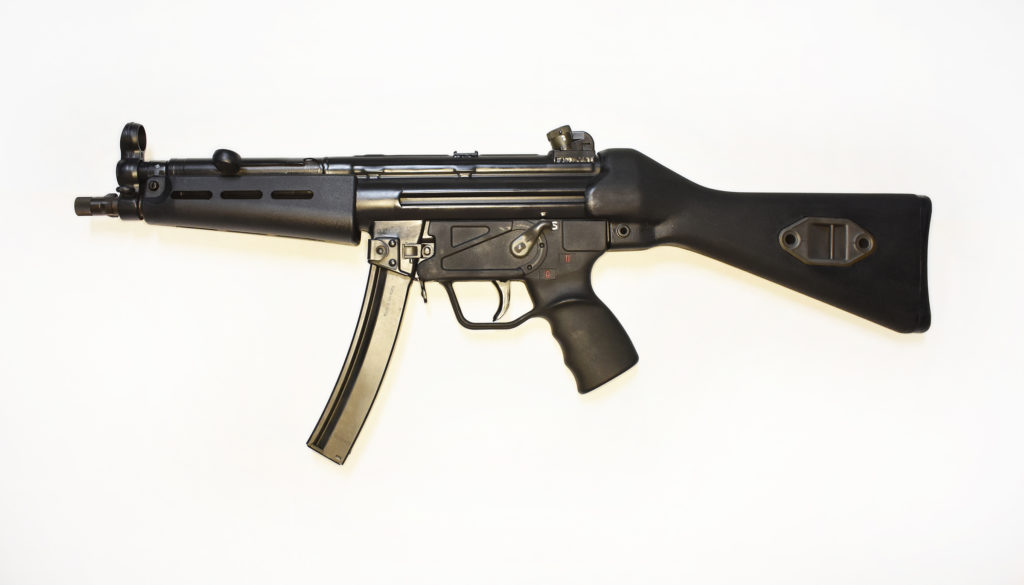 This is a machine gun aka full-auto rifle and is ready to go.
The host is a Vector Arms V94 Pistol in 9mm and has a fully transferable S&H H&K sear in a 3-position trigger pack installed (SUO).
The pistol also has a rare H&K fixed stock installed and upgraded ventilated handguards. Nice!
The RCM sourced barrel has the usual 3-lug mount and is also threaded 1/2×28 to accept all types of non-3 Lug muzzle devices including silencers and includes a thread protector.
The Vector is still registered as a pistol. However, as long as the sear pack is installed it can stay in the SBR configuration. You can register it as an SBR.
The Vector V94 pistol is similar to the H&K MP5 and is factory fresh.
The sear pack is in immaculate condition. It appears unfired, but as we are not sure if it was ever fired we cannot guarantee that it is. Because of this, we have not test fired the weapon with the sear pack installed (other than dry-firing). Everything has been checked out by Vector and it should run perfectly.
Please be aware that some slight tuning might be required. The sear pack is compatible with other calibers. If you have more than one H&K host you can move it around (again some slight tuning might be required).
This is on consignment as part of an estate.
This is on a form 3 and is ready to transfer to your dealer or transfer locally on to a form 4.
Check it out here:
http://shop.redcircletactical.com/suppressors-nfa/machine-guns
Feel free to contact us if you have any questions.